Greetings My Lords!

Thanks to all our Lords' valiant efforts, QubeTown is now launching globally.
Lords all around the world can now enjoy QubeTown together!
QubeTown is ready to bring more fun and excitement to my Lords! Hope the world is ready for us!

Here are some information about the Global Launch Update on 1.22.2019


■ UPDATE NOTE

1. More languages will be supported in Global Launch
ᆞJapanese, Chinese(Simplified/Traditional), German, French, Italian, Portuguese, Russian, Spanish, Thai
ᆞLanguage can be changed in Game Settings > Language

2. Daily Bingo Mission has been added.
ᆞLords with Lv. 8 and higher can participate in Daily Bingo Mission.
ᆞ9 missions will appear daily and you can earn rewards by completing these missions. Additional reward is available by completing 1, 3, 8 Bingo Lines.
ᆞDaily Bingo Mission resets at 03:00 UTC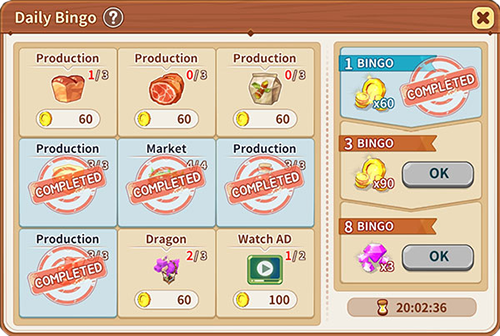 3. 3 Days of Gift system has been added.
ᆞThrough the 3 Days of Gift system, you can earn a Flourishing Tree Decoration and Rubies.
- Day 1: Flourishing Tree Decoration
- Day 2: 10 Rubies
- Day 3: 10 Rubies
ᆞAfter reaching Lv. 3, tap on the tree icon on the top of the main screen to access the 3 Days of Gift system.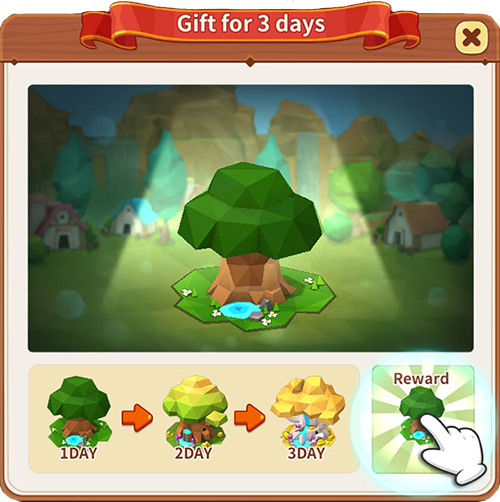 4. If the Guild Master doesn't log-in for 10 days, the Guild Master will be automatically removed from the Guild and Sub-Guild Master will be promoted to Guild Master. If the sub-guild master is also absent, then a Guild member with highest level will become the Guild Master.

5. Event tab has been added to the Mailbox. Now you can easily access Announcements and Event Information.

6. The winter has finished her icy stay in QubeTown. The snow has stopped following and began to melt away.


■ EVENT

1. Lord Runner Mini Game has been updated
Lord Runner is a marathon game where you avoid obstacles and jump on the log to cross the river.
[Go to Lord Runner FAQ]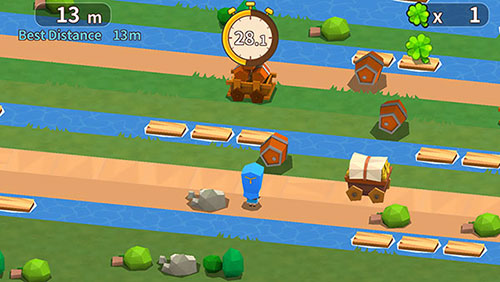 ᆞEvent Period: 1.28.2019 07:00 ~ 2.3.2019 07:00 (UTC)
ᆞLord Runner Package sale will begin.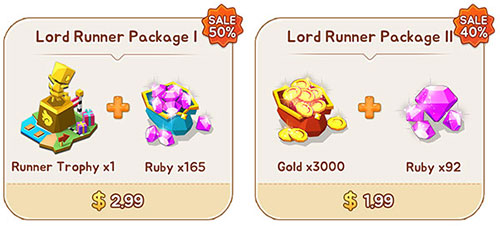 ※ Lord Runner Package is only available during the event period.


■ Balance Adjustment

1. Rubies and Gold rewards in Login Bonus, Achievement Reward, Elephant Shop, Secret Mine, Hidden Forest Treasure Dungeon has been adjusted.

2. Build time duration has been adjusted.

3. Ruby cost in Finish Now has been adjusted.

4. Balance in converting Ruby to gold at the shop has been adjusted.

5. Cost for adding a slot in Cow Shed, Pig Pen, Chicken Coup, Sheep Farm, Honey Farm, Slime Farm has been adjusted.


We will always try our best to provide the best services to all our Lords!
As always, it is a pleasure to serve you my Lord!

Thank you!

Check us out on Facebook: https://www.facebook.com/QubeTown